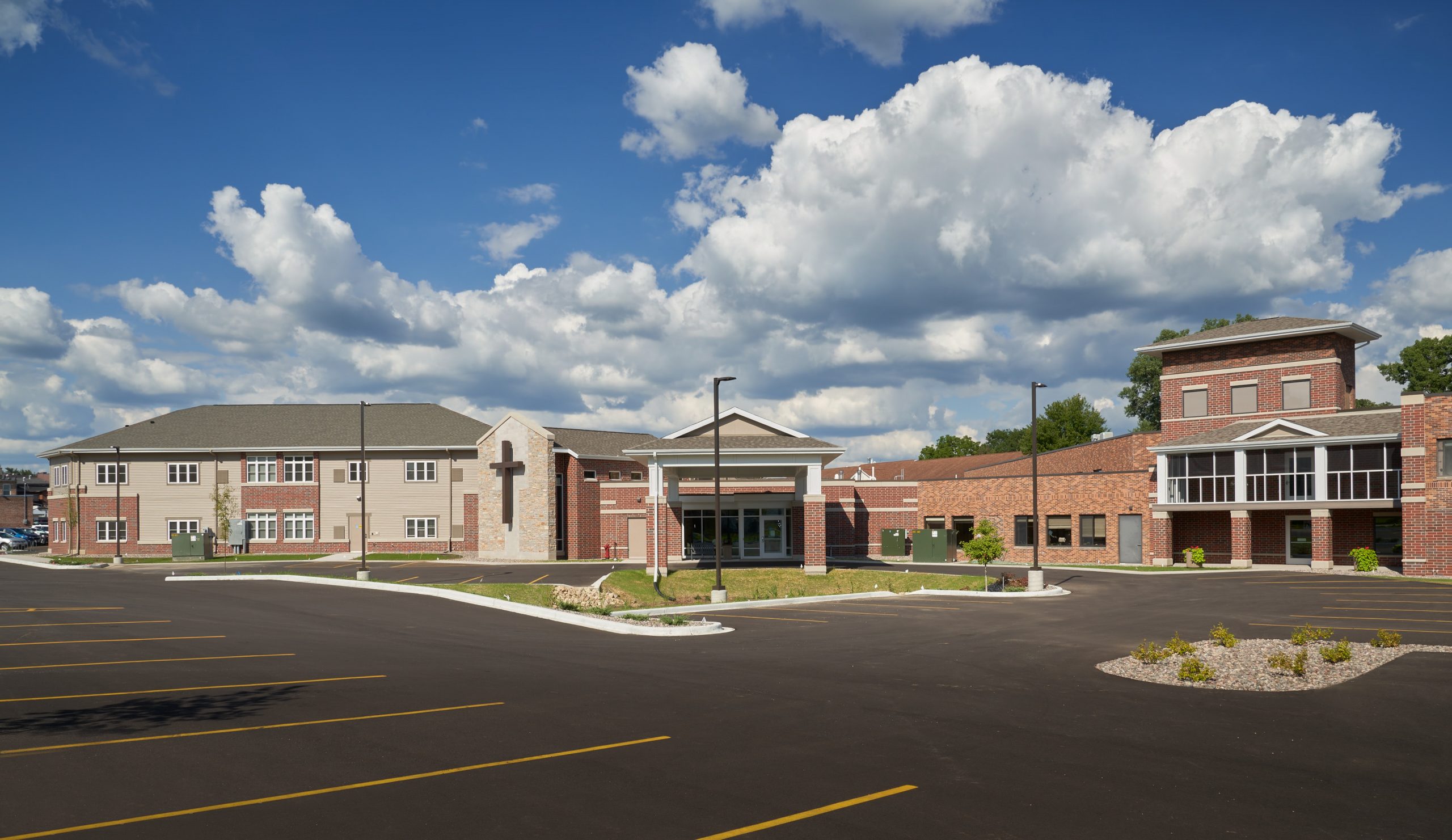 Donate
Photo by Chris Duzynski Photography
Charitable donations that support senior care
As we strive to care for our residents in every stage of life, our donors' generosity plays a crucial part in allowing us to meet our seniors' physical, social, emotional and spiritual needs. Charitable donations fund countless projects and programs that help improve our residents' quality of life, from pressure-relieving mattresses to modern suites and towel warming cabinets.
Charitable, tax-deductible donations also fund our high school scholarship and employee assistance programs, which provides financial assistance for people seeking healthcare careers.
Transform your everyday shopping by using Giving Assistant to save money with coupons while supporting Morrow Home. Every time you shop at Hobby Lobby, up to 30% of your purchase is donated to Morrow Home.
Christmas Appeal 2022
Dear Morrow Home Community Friends,
Our entire Morrow Home Community wishes you and your loved ones a very blessed Christmas. We give thanks that we were able to share our love by providing services for all residents here at Morrow Home Community.
We would like to acknowledge the generosity of those who donated to the 2021 Christmas Appeal. Those donations were used to add a pergola in our newly constructed Nursing Home Courtyard. In 2020, the Christmas Appeal funds were used to remodel Bridgepath 1st & 2nd floor kitchen/serving areas. Please see the before and after pictures below. Thank you!
In 2022 we are seeking assistance from our Morrow Home Community Friends for 2nd floor nursing home resident room updates. We are looking at new flooring in our resident rooms, bathrooms, hallways, and new wardrobes. So it is our hope and request that through the generous donations from our Morrow Home Community Friends that our second floor remodel project will be enhanced with donations received through this year's Christmas Appeal.
Once again, Mary Morrow's Attic has agreed to match the first $15,000 of donations, thus doubling your gifts.
You may send a check to the Morrow Home Foundation 331 S. Water St. Sparta, WI 54656 or click the "Donate " button below through Network for Good.
May God bless you and your family throughout this joyous Christmas season.
In Partnership,
Daniel Meyer – Chief Executive Officer
Pete Foss – Board of Directors Chair
Darrell Zietlow – Foundation Chair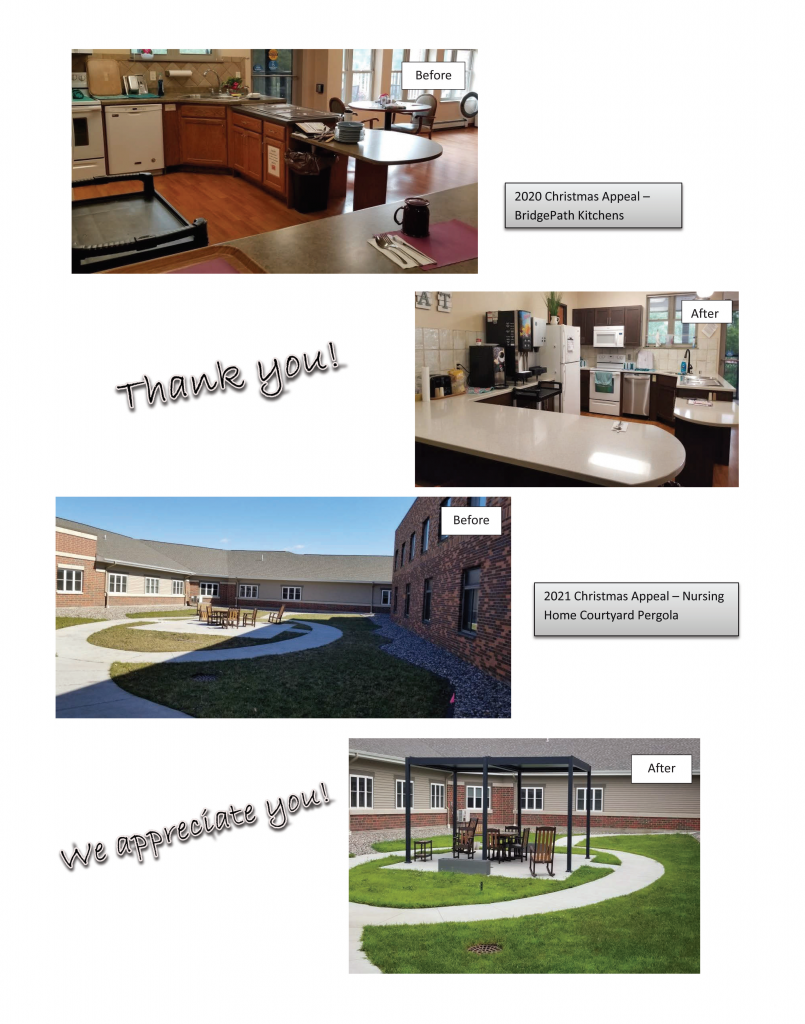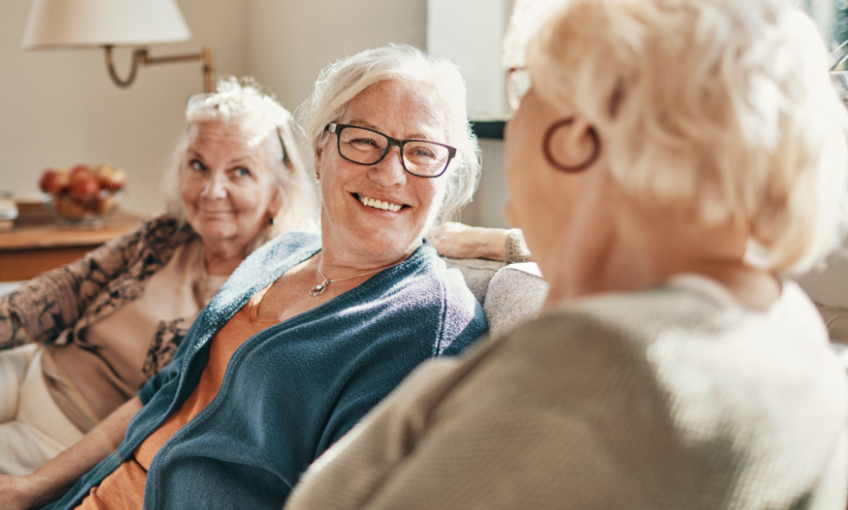 Help care for seniors with donations
If you're looking for one of the best nonprofits to donate to, Morrow Home is a loving, faith-based community that provides a continuum of care for seniors with a variety of wants and needs. We receive all donations through the Morrow Home Foundation.
If you feel led to give charitable, tax-deductible donations to Morrow Home, you can donate online. You may also designate your donation for a specific program. Visit our Get Involved page to learn more about the programs you can support.